Since its establishment by Mr. and Mrs. Zainal Abidin over fifty years ago, PT TUNGGAL IDAMAN ABDI has gained a reputation worldwide for continued excellence throughout its manufacturing and export businesses.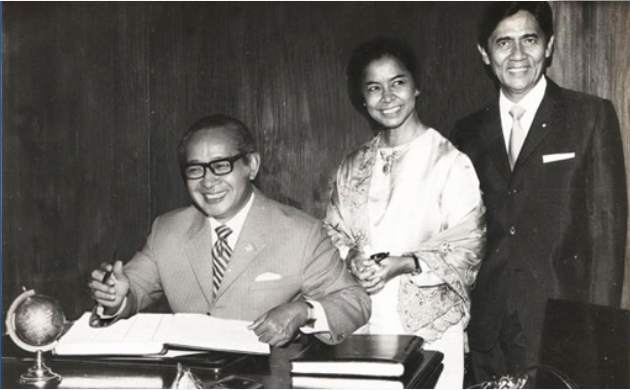 PT. TUNGGAL IDAMAN ABDI, founded in 1970, is a national pharmaceutical company committed to delivering high quality healthcare products through continuous research and various development initiatives. Our purpose is to help people improve their quality of life through easy and economical access to consistently superior-grade medicines.
Through years of experience and partnerships with internationally-recognised multinational pharmaceutical firms,
PT. TUNGGAL IDAMAN ABDI plays an important role in maintaining the global standard in areas such as contraceptive and reproductive health medicine.
One of PT. TUNGGAL IDAMAN ABDI highest achievements is producing FDA-approved contraceptives, namely Depo Provera ® for almost 30 years through toll-in manufacturing partnership with a global US pharmaceutical / Fortune 100 company until 2005 when the company ceased it's marketing activities in Indonesia. This achievement was followed by the launch of the company's own brand for the domestic market and export market, both produced to the same standard with qualities matching the previous product, by the name Triclofem. In 2021, Triclofem has been awarded WHO PQ status where the product has received the quality, safety and efficacy standard set by the WHO.
Since 1993, PT. TUNGGAL IDAMAN ABDI has been manufacturing a monthly injectable contraceptive Cyclofem ® under the license of Concept Foundation © USA / Health Concepts International which has provided us with technical inputs and clinical / preclinical information. We have since produced over 130 million vials and expanded to exporting to various overseas markets.
PT. TUNGGAL IDAMAN ABDI continues to experience growth through the extension of its product portfolio in reproductive healthcare and other product categories.