OUR PARTNERSHIP WITH THE MIDWIVES
PT TUNGGAL IDAMAN ABDI boasts a one of a kind partnership with the midwives, both on the local level as well as on a national scale. We launched this unique model in 2007, refocusing primarily on midwives and building a strong relationship with them.
Indonesia is a successful and unique role model for developing countries worldwide for family planning. It has enjoyed a strong contraceptive prevalence rate over the years due to its national policy of Millenium Development Goals, especially on maternal health.
However with a population of over 260 million people spread across 18,000 islands, accessibility to reproductive health care remain a constant challenge.
The midwives, who perform over 70% of the country's births, continue to be at the forefront of family planning initiatives as they are the leading provider of reproductive healthcare drugs and vitamins.

We understand that midwives are leaders of their local community and today our medical representatives have a direct working relationship with them, reaching the most remote locations across the country to serve these unsung heroes.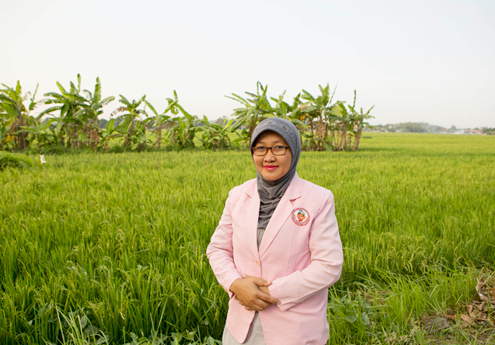 Some of our long standing and leading services that we provide to midwives are as follow:
We currently hold over 300 monthly events, from a local district level to a provincial one. At these events, our medical representatives provide awareness and education to midwives and the local community on the many benefits of family planning.

Each of our medical representatives serves a dedicated number of midwives in his or her respective region, catering to their needs and becoming their designated contact point.

We also annually invite midwives across Indonesia to visit our hormone facility, providing them with greater products knowledge through a unique glimpse of our world class production facility

We regularly support initiatives and events held by the Indonesian Midwives Association or Ikatan Bidan Indonesia (IBI) and Bidan Delima, associations which regulate and provide training on advanced certification for practicing midwives.

Each of medical representatives conduct over 200 dedicated monthly visits to the midwives, ensuring the midwives' constant access to a wide range of reproductive healthcare drugs and vitamins.