Today we enjoy a wide coverage in over 30 cities across Indonesia, and our sales network of 45 branches continuesly expanding to serve our growing number of customers across the country. To support our sales and marketing activities, PT. TUNGGAL IDAMAN ABDI provides a total of not less than 350 sales representatives strategically located in big cities and remote areas all over Indonesia. Our well trained sales representatives have shown themselves to be knowledgeable and reliable partners for the midwives through various collaborative programs, such as educational events and presentations on reproductive health in general as well as specific contraceptives.

Our nationwide sales team works hard not only to increase our network coverage and develop new businesses, but also to uphold our strong reputation through robust back-end operations, excellent product knowledge and harmonious relationships with all of our customers.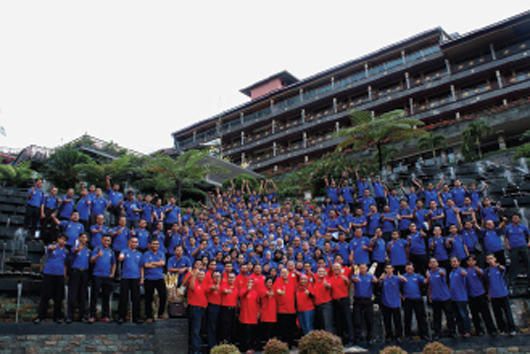 TIA SALES TRAX
Launched in 2014, PT TUNGGAL IDAMAN ABDI employs one of the most advanced customer relationship applications, the TIA Sales Trax. Each of our medical direct representatives are equipped with a smartphone which outlines the most effective daily route, as well as providing the real time information on each customer's order requirement and purchasing trends. As a result we are able to anticipate our customer's special needs and react in a timely manner.